K V Ravi Rangaraajan
Seo



Silicon's online course is fantastically designed and easy to understand. The step by step lessons make us feel that we are in classroom Wish them to bring more online courses.

Nitoo
Software Engineer



Wonderful experience! I'm impressed with both the material and the way the course is organized. The lessons and the coursework are challenging and entertaining. The course format doesn't make you feel you are doing distance learning as the student to student and student to instructor interaction adds the missing dimension and brings it to a different level. I was new to Java programming and this course make me understood the java technologies together with the real life examples and guidance. Thanks again and I highly recommend this class especially to those who have always longed to learn about java and those who want to expand their knowledge of programming in general as well."

Manas Ranjan Sahoo
Seo



Silicon India's SEO course is superb, the course content is industry standard & intelligently elaborated one. The assignments gives the students an extra energetic boost to learn. The teacher's interaction is good. The course gives me an opportunity to stand firm in the field of search engine optimization & content development. now I'm looking forward a good job in this field. Thanks a lot SI.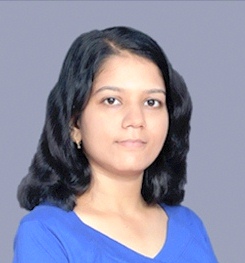 Saumya Saxena
Lecturer



I am working as a lecturer for media studies, the online SEO course has given me a practical exposure of IT field. The best part of this course is practical assignments and this gives a real life experience of training. Silicon India course is easy to understand and video tutorials are good enough to learn. I am looking forward to do an another course from Silicon India.

Medha Vadi
Software Engineer



Its a great experience for me. Being a worker I cant go for regular course. Online Course is the best option for me. I want a good institute who provide online courses and good material. Thanks to Silicon India that I have learn the new things using their online courses.

Vijay Baskaran
It Business Developer



I had a very good experience using the platform set by silicon india for completing an online course in SAS advanced programming. The tutorials were very useful and self explanatory ,which made it easy to understand a new subject. Small suggestion would be to improve the quality of video tutorials But overall I'm a satisfied customer with the money rightly spent.

Akash A
Java Developer



This program gave me exposure to practical applications of JAVA programming. The course was very detailed, gave real life examples and gave good insight into each aspect of JAVA; because of this course I understood JAVA technologies much better in spite of being a fresher. Thanks to the course, today I am doing my job much better than my peers.